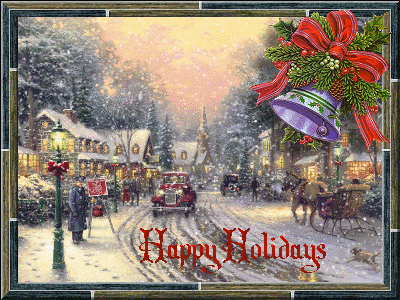 Trying to do too much this holiday season?  Wanting everything to look and feel perfect?  Wanting all the right folks at your table?  Feeling overwhelmed before you even start to prepare?
My favorite time of year is the holidays.  I have always loved to have family gatherings at Thanksgiving and Christmas.  My adult daughters are now 30 and 31, I don't get to see them as much as I would like, so these times are especially precious to me.  I was a single parent for 10 years and I loved to decorate my home and my table, invoking intimate family traditions during this time of year.
Recently, I have realized that my adult "kids" would enjoy celebrating with their own significant others.  In fact, this year one of my daughters has chosen to do Thanksgiving alone with her long- time boyfriend, as he is grieving the recent passing of his father.  I totally understand, however, I noticed I had a lot of emotion rise within me about changing our long-standing traditions.  There was a part of me that was stubbornly not willing to make this change, I was resisting and holding on.  I tried one last time to inform her of the time of the meal, etc., encouraging her to drop by if only for dessert.  She said, "Mom, we've had this discussion several times now."  She's very good at setting boundaries.
I decided to sit with my emotions for a while. I became aware that I needed to grieve the loss of this special family tradition.  I was remembering that my role as mother was shifting now that my daughters are adults. I realized that I needed to give myself some time to let go of wanting this special gathering to always include both of my daughters.  
I began to explore why this was so significant to me.  Growing up in the 50's-60's, I was frequently felt ignored for the most part by my parents.  Kids were often" meant to be seen and not heard." I kind of felt like a non-entity in my own home.  My brother and I often joke that we were raised by wolves and learned how to get our needs met on our own. Don't get me wrong, we were well provided for financially, we always were fed well, went to private schools, had a nice home, etc.  But, there really was no emotional support, no hugs, no encouraging comments, or expressions of love.  I never developed a sense of belonging in my family. The only time I really felt seen or significant was on my birthday or at Christmas.  Consequently, when I grew up and had my own children, these were extra special times for my new family.  I finally belonged the family that I had created. I realize now what a strong personal anchor of belonging the holidays had become for me.  I have decided to change that anchor, and no longer have it based on external factors.
So now I am giving myself some space to let go of any expectations about what these holidays "should" look like.  I am opening my mind to new ways of celebrating that don't have to be centered only around family.  I am remembering that I now "belong" wherever I am.  I am at "home" where ever I am. It's okay if it takes me some time to adapt and adjust.  My intention is to "come home" to myself and to be at peace.  
As it turned out, our plans changed several times and I did my best to just stay in an attitude of acceptance.  We had a wonderful time.  I was conscious of my younger daughter's absence, and adapted to the difference.  I sent her thoughts of love and hoped all was well with her intimate dinner with her dear boyfriend. I was able to be present and enjoy the experience.
Expectations can often ruin an otherwise pleasant opportunity to be with others.  I invite you to take some time and reflect on some of your expectations about the holidays to come and your celebrations in advance.  Inquire within about what really matters, open your heart to releasing any expectation other than to be present within each moment, enjoying your experience regardless of the situation or people you are with. Welcome whatever changes come your way. Know each moment is truly a gift and give yourself and others the real gift of your presence.  Feel grateful for each opportunity to connect with others, enjoying your celebrations without any limiting thoughts.  'Tis the season to be at home with yourself wherever you are.
Please reload